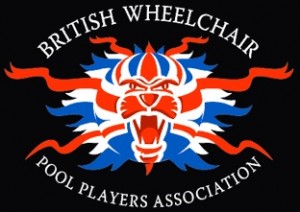 Congratulations to Daniel Lee for taking the no.1 ranking in 2016 in only his 2nd full year on tour, and winning 3 ranking events (events 2, 3 and 5), and to Fred Dinsmore and Roy Kimberley who each won a ranking event (events 1 and 4 respectively).
Congratulations also to Nicky Oliver and Matt Lester who both finished in the top 8 in the rankings.
Nicky Oliver won the overall challenge rankings battle but was pushed hard by Matt Lester.
We have had some new players this year, and although numbers have been lower than last season, we are confident in bringing players back by introducing a new format, and revised prize structure in 2017.
We would also like to add our congratulations to the players who won medals at the European Championships.
Tony Southern won a silver (8 ball), Daniel Lee won 2 bronze (8 & 10 ball) and a bronze for Fred Dinsmore in 9 ball.
Congratulations also to Fred Dinsmore for winning the singles event at the World Blackball Championships in Ireland, and becoming the first ever player to have won world titles in American Pool, Snooker and a version of English Pool.  And also to Tony Southern for teaming up with Fred Dinsmore and winning the World Blackball Doubles title.
Also to Aslam Abubaker who won the WEPF 8Ball World Championships in Blackpool
In the gallery section for event 5 you can see the players receiving their end of season prizes (based on rankings) from Predator cues and Talisman, many thanks to them both.
Daniel Lee took home a Predator Ikon 8 cue.

Fred Dinsmore a Predator cue.

Roy Kimberley a Predator cue.

Tony Southern chose the Predator hard case.

Craig Welsh had the Predator soft case.

Danny Luton the Poison Case.

Nicky Oliver won a Poison playing cue for finishing no.1 in the challenge rankings.
The players also all took home a Predator Cue Towel.
We would also like to thanks all our main sponsors, and in particular:
Gentlemen's Night Out Charity for supporting the tour with funding to enable it to run.

Predator Cues; not only for providing the above prizes, but also for providing extra equipment for use in the academy.

Simonis Cloths; for enabling us to recover our tables on a regular basis.

Aramith Balls

Tiger Cues of Warrington for providing table lighting.

Kamui Tips for providing sets of tips, chalk and accessories for all players.

AB Wallace trophies for their trophies.

George Vetters and the team at the Escape Pool Bar in Barnsley for hosting 2 events a season and their excellent support.

Big Dave Night from Pro9 for all his support with marketing and publicity of our tour throughout the year.
In addition we would like to thank our supporters around the world for helping us raise thousands of pounds during the year, and in particular we would like to thank our patron 'Dynamite' Darren Appleton for his fundraising efforts, raising the profile of the tour and inviting Daniel Lee and Fred Dinsmore to his World Series Event in 2017 to compete with the top professional players from around the world.
Happy Christmas and a Happy New Year to everyone, and we all look forward to the 2017 season.
Provisional dates for 2017 when SM available (confirmation will be published in Early January)
08-09 April Stoke Mandeville

20-21 May Escape Pool Bar Barnsley

15-16 July Stoke Mandeville

16-17 Sept Escape Pool Bar Barnsley

04-05 Nov Stoke Mandeville