When:
November 3, 2018 – November 4, 2018
all-day
2018-11-03T00:00:00+00:00
2018-11-05T00:00:00+00:00
Where:
BWPPA/BWCSA Wheelchair CueSport Academy
Aylesbury HP21 9PP
UK
Cost:
£25-£50 (First timers free entry)
Contact:
Tony Southern
07736 551 771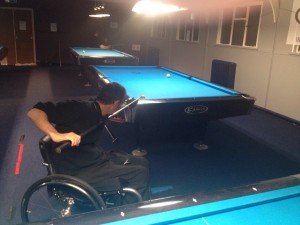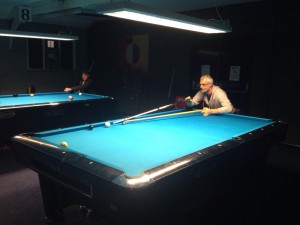 Facilities
The CueSport Hut has 2 full size snooker tables and 8 American pool tables.  It also has a small kitchen area and two accessible toilets.  There is also accommodation onsite (Olympic Lodge) which has 50 accessible rooms at the cost of £48 prpn.  There is also dormitory accommodation available at a cheeper rate.  Also on site is a canteen which provides a range of hot food & drink 
throughout the day. Obviously Stoke Mandeville Stadium has many other facilities so for a full list of activities and facilities visit the link above.
IMPORTANT NOTICE!!
The tournament structure maybe changing to a group stage format so once a decision has been finalised then the new format will be posted here.  However all other information on this event will be as stated.

ACCOMODATION
Twin £48 Per Room Per Night (Olympic Lodge) (Block booking rate)
£15 Per Night Per Person (Dormitries)
No single occupancy rates
The £48 prpn is a discounted rate all reservation need to be booked through the BWPPA.  The association have block booked 10 rooms so once these have been reserved you may not be guaranteed a room onsite.  To reserve a room simply email your request to Tony Southern.  
The cancellation policy is one week before.